Mark One Electric Company, Inc. and Alpha Energy and Electric, Inc. collaborated on a number of electrical jobs at the Kauffinan Stadium, JE Dunn Headquarters, and Arrowhead Stadium projects. Based on our experience on the aforementioned projects, we would not hesitate at any future opportunities to engage in a collaborative effort with AEE.
Carl Privitera II
, Vice President
Mark One Electric Company, Inc
Alpha Energy & Electric, Inc. Signs MoU with SADA, Ghana Government
Kansas City, MO - June 18, 2015
: We at, Alpha Energy and Electric, Inc., are humbled, honored, elated and grateful to announce our recent achievement.
Alpha Energy and Electric, Inc., signs a Memorandum of Understanding "MOU" with the Savannah Accelerated Development Authority (SADA) at The Flagstaff House, The Presidency, Republic of Ghana, Accra, Ghana. The signing of this MOU represent a culmination of efforts between Alpha Energy and SADA to collaborate in the fulfilment of SADA's main Vision -"A transformed Northern Savannah Ecological Zone (NSEZ);to a place of opportunity and free from poverty".
Please see attachments and an article published in the Ghana News Agency about the MOU signing in Ghana.
http://ghananewsagency.org/economics/sada-alpha-energy-signs-mou--90294
Press Releases
View the Photo Gallery for shots from the MoU Signing Ceremony
At Alpha Energy and Electric Inc., we are dedicated to serving our clients with an uncompromising level of excellence with integrity from planning to implementation.
Once again, thank you and have a wonderful day.

Ike Nwabuonwu, Chairman & CEO
Alpha Energy and Electric, Inc.
www.alphaee.com
+1(816) 421-6767 Corporate Office
+1(913) 568-6040 USA Cell Phone
+234 903 944 8653 Nigeria Cell Phone
+233 261 483 677 Ghana Cell Phone
816-214-8857 Fax
SBA 8(a), HUBZONE and MBE/DBE Certifications
Recipient of The U.S. (SBA) 2012 Minority Small Business of the Year for the Kansas City district Award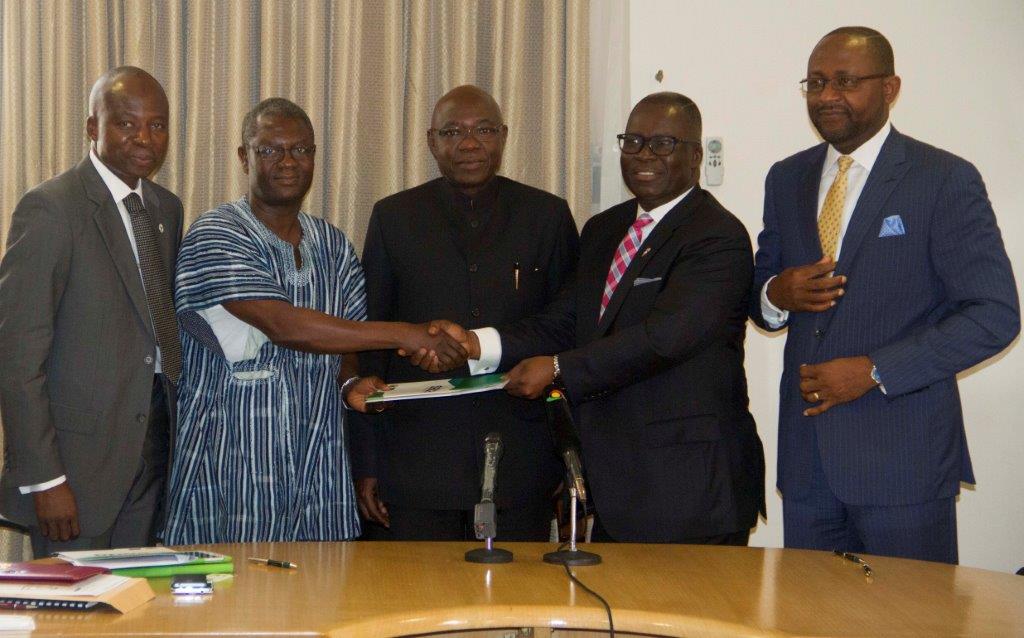 Ghana MOU signing Ceremony photo - from Left to Right: - Mr. Adam Sulley, Ag Board Chairman of SADA, Dr. Charles Abugre, CEO of SADA, Mr. Kwesi Fosu, Minister of State in-charge of Development Authorities, Mr. Ike Nwabuonwu, Chairman & CEO of Alpha Energy and Electric, Inc., and Mr. Gabriel Okafor President of Alpha Energy and Electric, Inc.,



Published
16:49:00 08.31.2016