We have completed and are currently working with Alpha on some of our electrical projects. They have done what has been expected of them as an electrical contractor and have fulfilled our needs when asked upon in a forthright and ethical manner. Will look forward to continuing our working relationship for years to come.

Michael Wells
Senior Vice President
Capital Electric
Alpha Energy and Electric Inc. & KCP&L team up for EPRI Monitoring Projects
Alpha Energy and Electric, Inc. is proud to be a part of the KCP&L EPRI Monitoring Project. This $24 million grant funded by the U.S. Department of Energy will help in funding a SmartGrid project in many neighborhoods located in a portion of Midtown in Kansas City.

This project is an effort to help many homes in these neighborhoods become more energy efficient by providing them with the various appliances that they qualify for. We are extremely excited to work together with KCP&L as we strive to continue our efforts of going green.

We are proud to be a part of this laudable project; we strive to provide value for our customers through innovative design build approaches. Providing our clients with uncompromising level of excellence with integrity from planning to implementation. Alpha Energy and Electric, Inc.: Helping in powering the economy.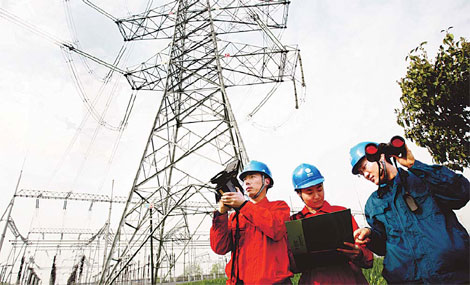 Published
20:27:51 12.26.2010