United States Army Corps of Engineers, Kansas City District Project
"Alpha EE was a key part of the project team and provided their services from the start of the construction, through the completion of warranty. This project received an overall "Outstanding" rating from the USACE, in large part to the efforts of Alpha EE. It also received an "Honor Award" from the Kansas Preservation Alliance for the quality of historic preservation."
Donny Tennyson
Senior Project Manager
JE DUNN Construction
New Kansas City International Airport, a $1.5 billon state of the art Airport, to be completed in 2023
Alpha Energy and Electric, Inc., is an Engineering, Procurement and Construction (EPC) Company with over half a century of experience. Serving and providing its clients with uncompromising level of excellence with integrity from planning to implementation.

Alpha Energy and Electric, Inc., has been part of some of the region's highest profile construction projects. Some major projects include:
New Kansas City International Airport, a $1.5 billon state of the art to be completed in 2023
, Kansas City Downtown Streetcar, Iatan Power Plant, Paseo Academy Solar Project - the single largest Solar (Photovoltaic) System Project in Kansas City, Sprint Center, Arrowhead Stadium, Kauffman stadium, LaCygne Power Plant, New JE Dunn headquarters, the new Saint Luke's Hospital, KCI Airport, the Cerner's Trails Campus Project, Solar Panel Design & Installation for the US Army Corps of Engineers, 15kv Switchgear Replacement at the US Department of Agriculture, and University of Missouri power plant, etc..

Alpha Energy and Electric Inc., the recipient of the 2017 Small Business of the Year and the coveted 2017 winner of the Mr. K Award. Alpha Energy and Electric Inc's CEO was one of the twenty company's CEO selected and accompanied the U. S. Secretary of Commerce on a trade mission to West Africa in 2014.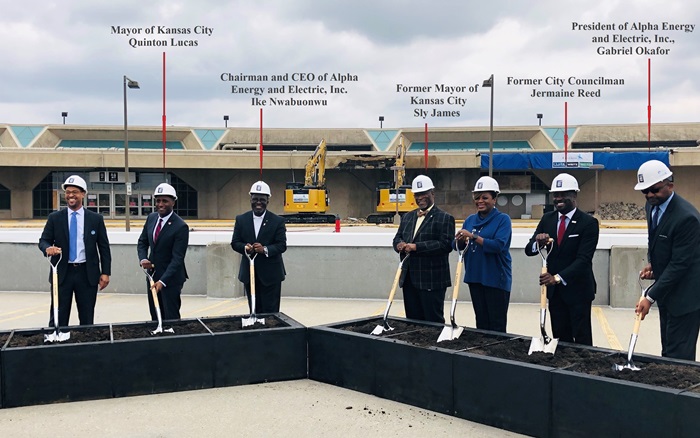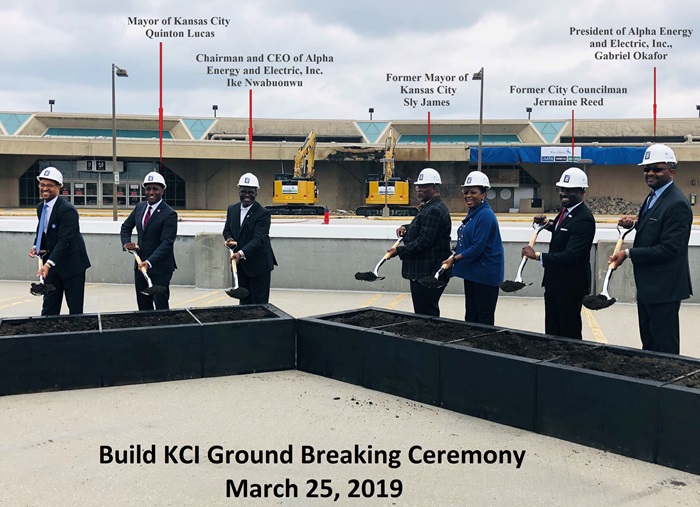 Published
16:33:00 11.09.2021