Based on my experience and professional association with this company, I'm convinced that Alpha Energy and Electric, Inc. have all the attributes and qualities to take them from first class to exceptional. Alpha Energy and Electric, Inc. kept to the terms ofthe contracts and completed their project timely and within budget Consequently, I look forward to future collaborative opportunities to work with Alpha Energy and Electric, Inc.

Brian Gordon
,
President
MEGA Industries Corporation
Alpha Energy and Electric, Inc., DBA Alpha General Contracting Wins a Multi-Million Dollar Contract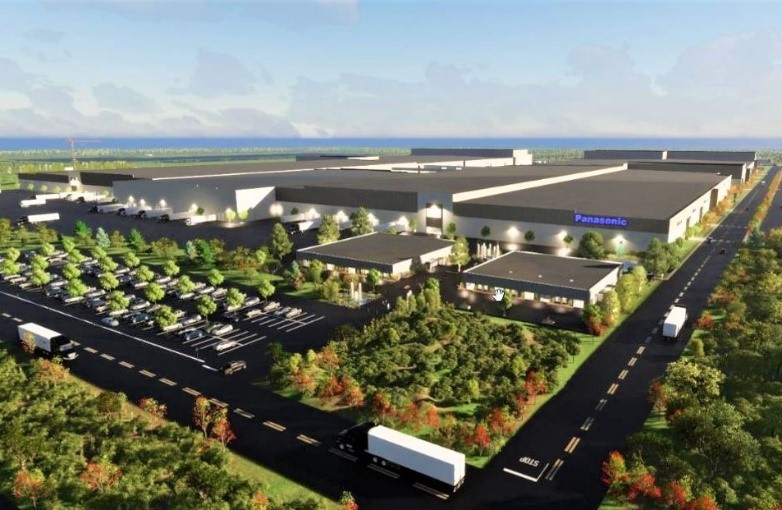 Press Release - Friday, June 24, 2023
: Please join Alpha Energy and Electric, Inc., DBA Alpha General Contracting in celebrating our most recent multi-million-dollar project -- the new Panasonic Battery Manufacturing Facility in De Soto, Kansas.
It is indeed a major accomplishment – to be part of building a modern state of the art Manufacturing Facility is a dream come true. A laudable and landmark project indeed. We are humbled and delighted to have secured yet another multi-million-dollar contract. This particular contract, at the end of the project. is projected to be the largest win in our 18-year history.
Alpha Energy and Electric, Inc., is an Engineering, Procurement and Construction (EPC) Company with over half a century of combined experience. We serve our clients with an uncompromising level of excellence with integrity from planning to implementation. Our resilient attitude is second to none.
Alpha Energy and Electric, Inc., has been part of some of the region's highest profiled construction projects. Some major projects include:
New Kansas City International Airport, a $1.5 billon state of the art project completed in March 2023
New Jackson County Detention Center
Kansas City Downtown Streetcar
Iatan Power Plant
Paseo Academy Solar Project - the single largest Solar (Photovoltaic) System Project in Kansas City
Sprint Center now T-Mobile Center
Arrowhead Stadium
Kauffman stadium
LaCygne Power Plant
New JE Dunn Corporate Headquarters
Saint Luke's Hospital
The Cerner's Trails Campus
Solar Panel Design & Installation for the US Army Corps of Engineers
15kv Switchgear Replacement at the US Department of Agriculture
University of Missouri Power Plant
Etc.…
Alpha Energy and Electric Inc. is the recipient of the 2017 Small Business of the Year award and the 2017 winner of the coveted Mr. K. Award (The first, and one of two minority companies to win this prestigious award since its inception more than thirty years ago). In 2014, Alpha Energy and Electric Inc was one of the twenty companies selected and accompanied the U. S. Secretary of Commerce on a trade mission to West Africa; a mission to promote the United States President's power initiative in West Africa.
This New Panasonic Battery Manufacturing Facility Project in De Soto, Kansas is estimated at over $4 billion and to be the largest Battery Manufacturing Facility in North America when completed in 2025.
We thank you for your support over the years and, with much gratitude, are happy to share this news with you.
Published
11:18:00 06.30.2023