Based on my experience and professional association with this company, I'm convinced that Alpha Energy and Electric, Inc. have all the attributes and qualities to take them from first class to exceptional. Alpha Energy and Electric, Inc. kept to the terms ofthe contracts and completed their project timely and within budget Consequently, I look forward to future collaborative opportunities to work with Alpha Energy and Electric, Inc.

Brian Gordon
,
President
MEGA Industries Corporation
Alpha Energy and Electric, Inc., Reaching Out to Africa!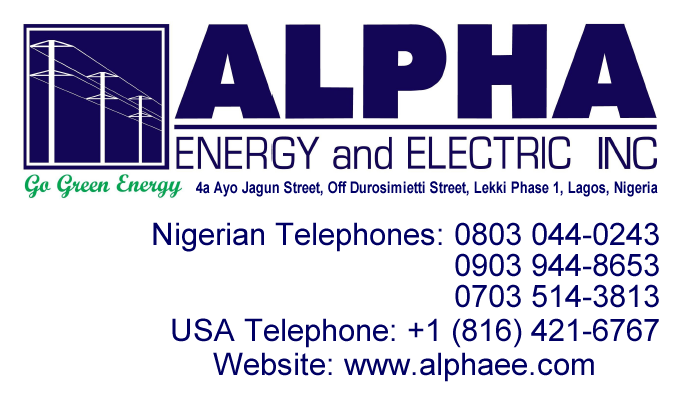 Alpha Energy and Electric, Inc.,
Doing Business as AEE Power and Energy Global Nigeria Ltd., in Africa.
We are pleased to announce the opening of our first international office in West Africa city of Lagos, Nigeria. At Alpha Energy and Electric, we strive to provide our clients with exceptional service with uncompromising level of excellence with integrity from planning to implementation.
Our products and services include, but are not limited to, the following:
Engineering Procurement and Construction (EPC)
Design build construction services
Design and Installation of Energy and Electrical Systems

Power Plant Design and Construction

Develop & Manage Energy Resources & Systems

Power Generation, Transmission, and Distribution

Energy efficiency program, Audit, Evaluation, Reviews and Retrofitting Services

Fire Alarm, Data & Voice, Security, Audio Visual Systems
HVAC Control (Parts & Smarts)

Solar & Wind Energy Design & Construction

Consulting, Training and Electrical Maintenance
Long Term Service and Maintenance Agreements
General Contracting and Construction Management
Today we took the first step, towards international expansion, into West Africa; our desire is to further that expansion into East, North, South and Central Africa.
---
Alpha Energy & Electric, Inc. Signs MoU with Nigeria's Ministry of Power for Rural Off-Grid Solar Electrification, Off-Grid (Embedded) and Grid-Connected Electricity.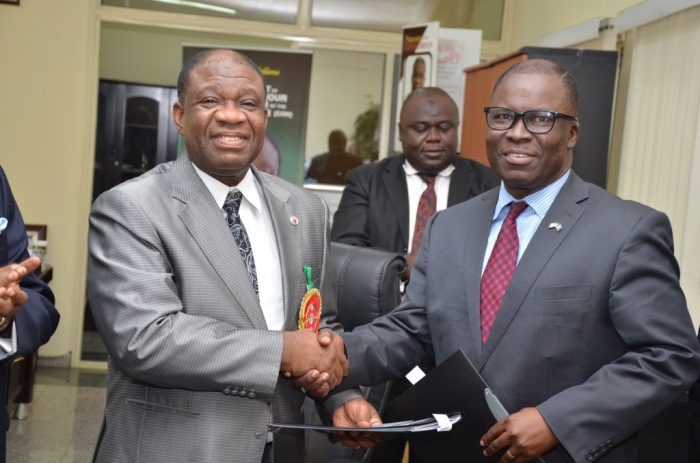 Please click HERE for the Press Release for more details
.
---
Alpha Energy and Electric Inc., has been chosen to be one of the 20 U.S. companies on the delegation of the U.S. Secretary of Commerce's Energy Business Development trade missions to West Africa; visiting Ghana and Nigeria from May 18-23, 2014.

Please click HERE for the Press Release for more details
.
---